The Faculty of Graduate and Postdoctoral Affairs would like to congratulate this year's recipients of the Trillium Award.
This scholarship is awarded to outstanding international students who have chosen to pursue their PHD degree at Carleton. It is worth $40,000 a year for four years.
We asked all five students to share why they chose to study at Carleton.

Stanislav Budnitskiy
"I am a first year PhD student in the Communication program. Initially, my rationale behind choosing Carleton was an opportunity to work with Prof. Aronczyk — a world-renowned scholar of nation branding, which has been my area of research for the past several years. Upon learning more about the program I realized that, overall, it was one of the strongest Communication programs in North America — from then on the decision was pretty simple".

Ajit Desai
"I am here for a PhD in Structural Engineering (Civil & Environmental Engineering Department). Carleton, with its high academic standards and energetic research atmosphere, presents an excellent opportunity to work on cutting-edge technologies."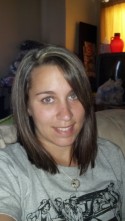 Emily Pica
"I am in the Forensic Psychology program in the Psychology Department. I chose to do my PhD at Carleton because it was an opportunity of a lifetime to study what makes me happy. Being fully funded, as well as exploring a new country while doing so, is something I may have never done. I heard about the program through one of the professors I worked with while doing my master's degree. He is working with my advisor at Carleton, Dr. Joanna Pozzulo, and he thought we would be the perfect match! It worked out perfectly!"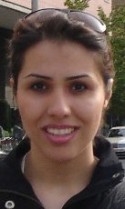 Sara Razmjou
"I am a PhD student of Neuroscience, This award is a great opportunity to continue my studies."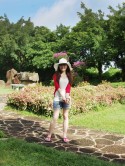 Yinlin Zhang
"I am a grad student in the Sprott School of Business. I chose Carleton because the PhD program here offers a number of interdisciplinary courses which provide the students with an holistic perspective to think and solve problems."