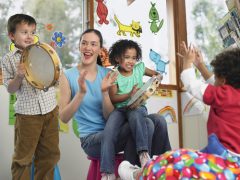 A study by a Carleton grad student, an alumna and a professor concludes that those who form teacher-child relationships characterized by high levels of both conflict and dependency had the most difficulty adjusting to school.
The study, A Person-Centered Analysis of Teacher-Child Relationships in Early Childhood, involved more than 200 children and has been published in the British Journal of Educational  Psychology.
PhD student Amanda Bullock says:  "Participating in this research project provided the opportunity for me to help advance our understanding of the different types of teacher-child relationships in early childhood and to identify children who are at risk for experiencing socio-emotional difficulties."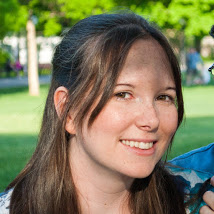 The other two co-authors are Psychology Professor Robert Coplan, director of the Pickering Centre for Research in Human Development and  alumna Kathleen Hughes who is now cross-appointed at the University of New Brunswick and a private research company, the Learning Bar. You can follow her blog at http://kathleenhughes.blogspot.ca.
"For young children, the relationship established between teacher and child can be very influential in the transition to school," said Coplan. "In this study, we found that children who formed teacher-child relationships characterized by high levels of both conflict and dependency displayed the most pervasive early-adjustment difficulties in kindergarten. 
"These results highlight the important and unique role that teachers play in children's social, emotional and academic development – and have implications for early intervention programs designed to assist children's early school adjustment."
In the past, research on this topic has defined teacher-child relationships in an overly simple way, defining them as close, conflicted or dependent. However, many relationships can be characterized by more than just one characteristic or trait and this newest study allows for more complex definitions.
 To read more on this research visit: onlinelibrary.wiley.com/doi/10.1111/bjep.12029/abstract