Last year, Russian President Vladimir Putin prohibited the distribution of information to minors that promotes same-sex relationships. This led to an international outcry which continues to reverberate especially now that the Sochi Olympics are fast approaching.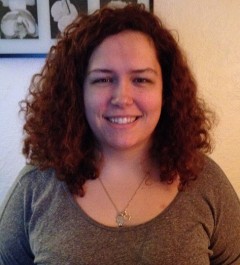 For two months last fall, Master's Anthropology student Melanie Rickert decided to go to St. Petersburg, Russia to investigate the impact of the country's silencing laws on the local lesbian, gay, bisexual, transgender and intersex (LGBTI) community.
While there, she attended Queerfest, a week-long celebration of queer pride and culture.
Says Rickert: "There was an attempt by Vitaly Milonov (the writer of the propaganda law) to shut down the event. However, the police informed him that what was taking place inside, with no minors around, was not illegal and it wasn't shut down."
Re. the upcoming Winter Olympics in Sochi, Russia, President Putin has tried to stem criticism by saying that everyone will be welcomed to the Olympics, regardless of sexual orientation.
Rickert says she thinks that the Russian government is now realizing its mistake in being so strict. "I don't know how the Olympics will play out on the world stage," says Rickert. I know a lot of people are opting to boycott them but the queer activists in Russia don't want people to boycott. They want people to speak up. I know the main group of activists in Moscow has been staging many protests in front of the Olympic Committee's office. I foresee some protests and, of course, some boycotts. What I am most curious about is whether other Olympians will opt for some sort of "silent" protest by, perhaps, wearing some sort of token to show they stand in solidarity. Or perhaps, maybe even some Olympians might boycott but from what I've been able to read, I think that is highly unlikely."
While she was in Russia, Rickert says that her thesis advisor Marie-Eve Carrier-Moisan and a second committee member, Kristin Bright, both checked in with her on a regular basis and both made an effort to be present at her first conference presentation recently in Chicago. "That definitely meant a great deal," says Rickert.
She says she is also appreciative of the support she has received from the Department of Sociology and Anthropology and is also very thankful for the support of her cohort. "We are a very close knit group and it is truly important to have that type of environment in grad school. It's not something that you can force and so I'm grateful that we all just clicked."
Rickert is now collating her research data and preparing to write her MA thesis.
She used $2,000 that she was awarded from the Lambda Foundation to help pay for her trip to Russia. In addition, she received travel grants from the Graduate Students' Association, the Faculty of Graduate and Postdoctoral Affairs, the Department of Sociology and Anthropology and the Magna Bursary from the Institute of European, Russian and Eurasian Studies.