Congratulations to the six winners of this year's Graduate Research and Innovative Thinking (GRIT) awards. The Faculty Graduate and Postdoctoral Affairs created these awards for outstanding Carleton PhD students at the ABD stage of their research (all comprehensive exams have been completed and the dissertation proposal has been successfully defended). These awards provide funding to support excellence and involvement in academic research activities. Each student will receive up to $5,000, depending on his/her ask.
The winners are:
Shannon Bower (Biology)
Bower will be using her funds to travel to India as part of her dissertation research on recreational fisheries in low-to-middle income countries. Bower notes that there is very little data or evidence to support decisions made about these fisheries. "This data scarcity is a concern as many target species in these regions are threatened, and many communities are not resilient to the economic and ecological shocks that may arise if risks associated with recreational fishing are realized." Bower is developing tools to address these data deficiencies. While in India, as part of World Fish Migration Day, she and her team plan to conduct a series of workshops to showcase best angling practices.
Colin Cordner (Political Science)
Cordner will use his funds to travel to the annual conference of the Canadian Political Science Association in Calgary to present his research. He is comparing two very different philosophers, Plato and Michael Polanyi, to help analyze problems of the philosophy of science, and spiritual and political disorders. As part of his research, Cordner has amended translations and re-interpreted the works of Plato, "the fruits of which greatly challenge standard, idealist presentations of Platonic political theory in the English-speaking world."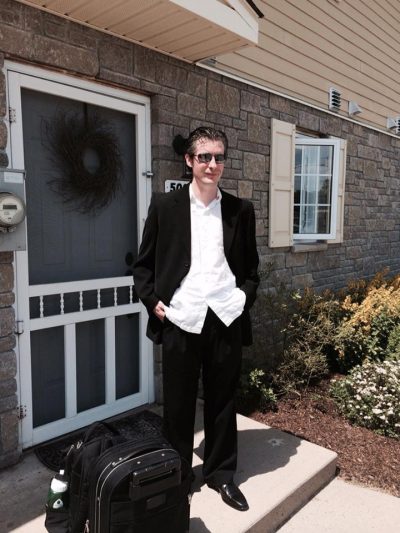 Christopher Doody (English)
Doody's research focuses on the Canadian Authors Association (C.A.A.), an author's union established in 1921, which Doody says "has almost been written out of Canada's literary history." His thesis examines the impact that the C.A.A. had on the literary field over its 40-year history, particularly the impact on the development of authorship in Canada. He will use his GRIT funding to present two papers at the Congress of the Humanities – one for the Association for Canadian and Quebec Literatures and one for the Bibliographical Society of Canada.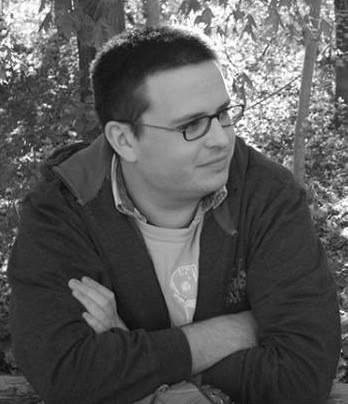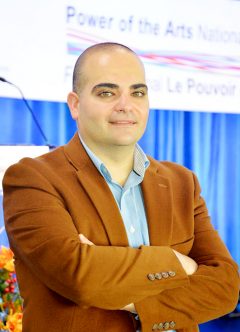 Johnny Alam (Comparative Studies)
After the Nov. 2015 terrorist attacks in Paris, many people chose to overlay the French flag on their Facebook profile pictures. Alam's research delves into the underpinnings of acts such as these that "bind diverse individuals to imagined communities in a duty of memory expressed through mediums of visual culture, especially photographs." Recently, Alam won a professional award for his exhibition in the Carleton Art Gallery. He also won a SSHRC Storyteller award. You can click on the video below to see his winning entry. He will use his GRIT funds to attend two conferences – Mapping Memory in New York City and Memory, Commemoration and Communication at the University of Leicester, U.K.
Natalie Linklater (Civil and Environmental Engineering)
Linklater is looking at methods, other than chlorine, to disinfect wastewater. She notes that her research is timely, "as the Government of Canada has signaled its desire to limit the release of chlorine residuals into the environment." She will use her GRIT funds to travel to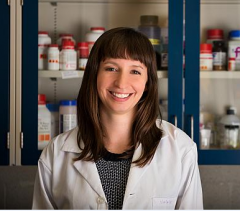 and stay in Waterloo for two months while she continues to work on her research. "This is an excellent opportunity to expand and compliment work already completed in the lab and evaluate if treatments remain effective in conditions that better simulate a wastewater treatment plant." Linklater has won several other awards. Here she is talking about one of them.
Ian Wereley (History)
Last year, Wereley was a top ten finalist in Carleton's Three Minute Thesis Competition. Here he is talking about his research.
Using his GRIT funds, he will travel to Calgary, Alberta, to present research on the history of synthetic fuels at the annual conference of the Environmental Studies Association of Canada, and to St. John's, Newfoundland, to attend the Petrocultures 2016 Conference. At both these events, he will have the opportunity to visit local archives and to share his research with leading experts in the field of Energy Humanities.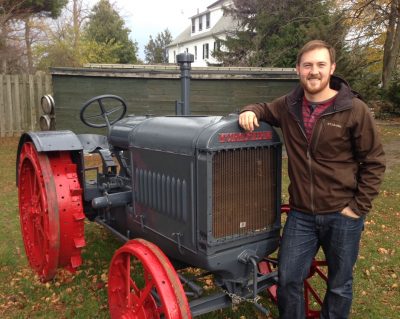 More information about the GRIT competition is available on this website.