On November 12, the first class of students graduated from the new Master of Accounting (MAcc) offered by the Sprott School of Business.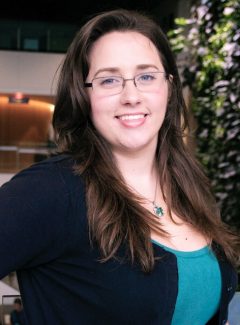 When MAcc student Hayley Cooper heard about the program, she knew that it was exactly what she wanted.
"The MAcc offered structure, a chance for a more interpersonal educational experience, a support system and an opportunity to gain an even better-rounded knowledge base that would help me in my career as a professional accountant," said Cooper who works at the accounting firm Welch LLP.
It is an exciting time for the accounting profession in Canada as professional accounting designations have been merged under the banner of Chartered Professional Accountant (CPA). The MAcc was created in response to this change to provide students with a gateway to becoming a professional accountant as well as providing an avenue for deeper study that did not previously exist.
"Before, if someone was interested in any facet of commerce, it seemed the MBA was the only way to go to get to the graduate level," said Cooper.
"Now, the MAcc lets you delve deeper into more advanced topics in accounting."
The program is geared towards students who want to achieve their designation while engaging them in a guided approach to higher learning.
"The program provides a great environment to help us reach our goals," said Cooper.
Cooper noted that the supportive relationships between faculty and students was one of the most impressive aspects of the program. "The Sprott MAcc makes you feel like you matter as an individual and the faculty and school knows you personally and wants you to succeed," she said.
The MAcc not only gives students the knowledge and support they need to succeed but also gives them real job experience. The full-time program includes a 4-month internship which helps students develop their technical skills, obtain first-hand work experience, and apply their knowledge in the field.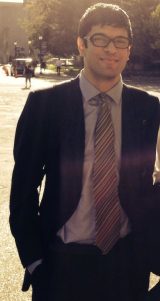 Bilal Sabzwari, another MAcc student, did an internship at Brookfield Renewable Energy Group in Ottawa/Gatineau where he worked as part of the accounting team for North American Operations.
"The work environment was great," Sabzwari said. "I was there for eight months and integrated so well that, near the halfway point, some people thought I was a permanent employee!"
Sabzwari  will be starting work at the Office of The Auditor General of Canada as a Financial Audit Trainee.
"The MAcc definitely played a significant role in contributing to the opportunity, as I was able to go through resumé and cover letter workshops, and mock interviews," said Sabzwari.
For more information about the MAcc program, go to the Sprott website.
The first graduating class of the Sprott School of Business MBA program in Bogota also graduated at Fall Convocation.
–Story written by Mitch Jackson
Wednesday, October 12, 2016 in Convocation, News, Programs
Share: Twitter, Facebook