Carleton graduate student Alexander Castleton has been awarded a 2017-18 Fulbright Scholarship. Fulbright Canada supports extraordinary students and scholars and offers new and exciting opportunities to prospective students and alumni.
Castleton, who is pursuing his PhD in Sociology, is using the $15,000 USD award funds to study at the University of Montana-Missoula. He is working on his dissertation under the supervision of the Regents Professor Emeritus of Philosophy Albert Borgmann, who is a renowned philosopher of technology.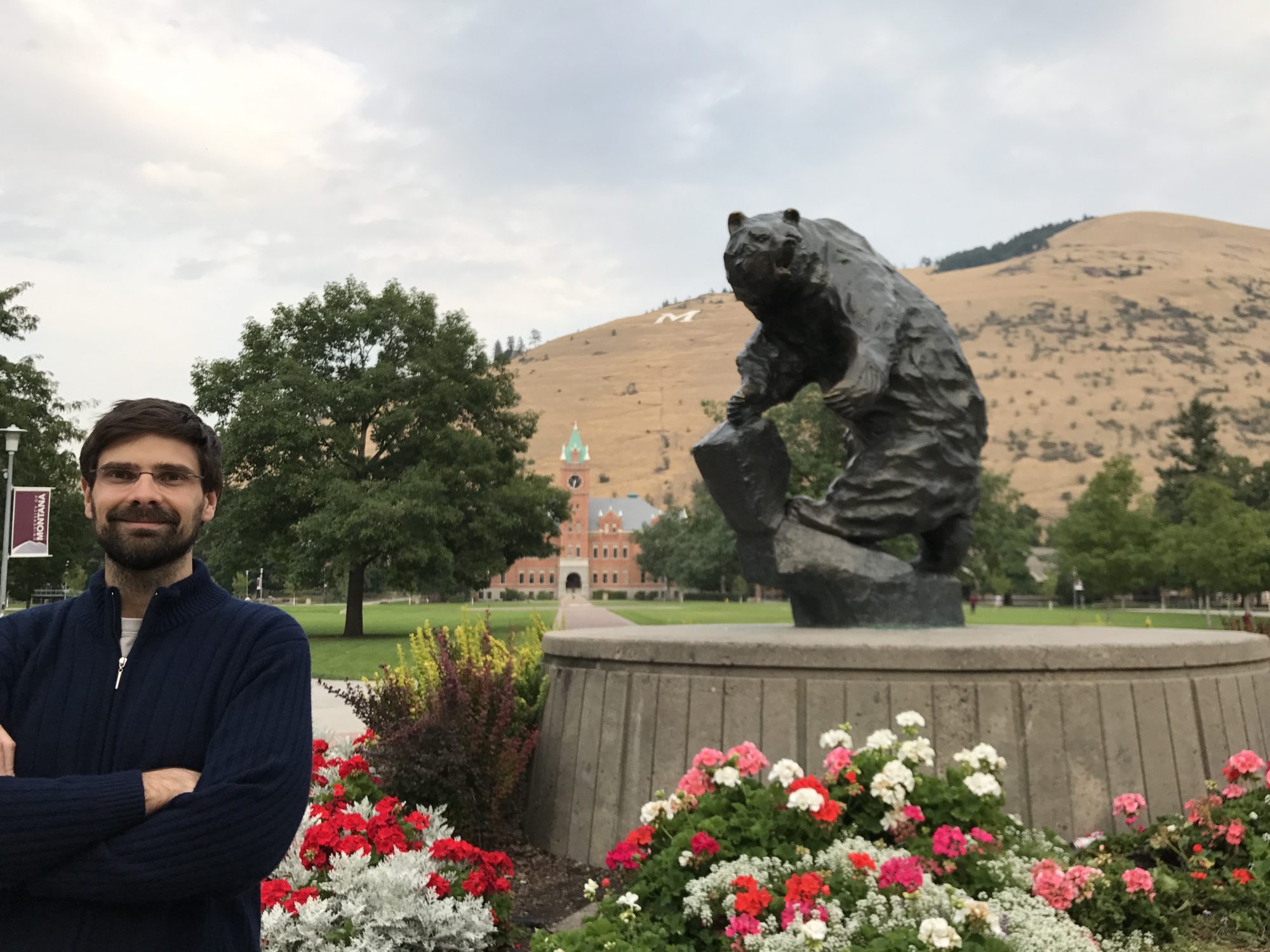 Originally from Uruguay, Castleton is researching a new public policy called Plan Ibirapitá that has been implemented in his home country.
"It consists of giving low-income retired seniors a tablet (similar to an IPad) to 'digitally include' them," explains Castleton. "I want to know how the tablets impact on seniors' lives and how (or how not) they help them in living a good life."
Although his results are still preliminary, he has found that the participants in his qualitative research study tend to reject the tablet, "and when they try to use it, have a lot of problems managing it. Seniors rapidly get over the excitement of receiving a new device for free, so the tablets end up being stored in a drawer or in the hands of grandchildren."
He adds: "The senior participants in my research who use it do it rather superficially and primordially as a way of entertainment. They use the tablet at specific times but not in a way that changes their social practices or opens new horizons to them."
Castleton also suggests that the existing surveys on usage of the Plan Ibirapitá may not reflect what actually happens as, so far, his research participants tend to respond that they use the tablet even though they barely find it useful or meaningful for their lives.
He says that he hopes his research will inform policymakers and those who implement Plan Ibirapitá. "I hope to suggest that they have to take a different approach to assess the policy. And that they shouldn't consider low income seniors as an homogenous mass of people. They should try to differentiate the population and look for ways to add value to the role of tablets in seniors' lives. Otherwise, this policy could be a waste of money from the public purse."
Castleton immigrated to Canada from Montevideo, Uruguay, to do his master's degree at Carleton in 2012. He decided to stay to pursue his PhD in part because of the encouragement he has received from Dr. Aaron Doyle and his supervisor, Dr. Carlos Novas.
"Prof. Novas is an expert in Science and Technology Studies. Besides being a well-known scholar in this area, he is a great guy and very helpful."
Castleton says he has enjoyed his coursework. "And the administrative staff at the Department of Sociology and Anthropology is wonderful. They really make a difference."
Along with the Fulbright award, he has also received a Joseph Armand Bombardier Scholarship from the Social Sciences and Humanities Research Council and won an Ernst Mach grant from the government of Austria to visit the  Institute of Philosophy of Media and Technology of University of Vienna.
He will return to Carleton in July, 2018.