More than four billion diagnostic radiological procedures are performed around the world every year.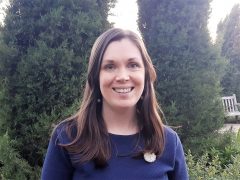 Researchers, like PhD candidate Sarah Cuddy-Walsh, continue to refine these procedures and improve instrumentation to ensure more accurate diagnoses and radiation dosages are used.
Cuddy-Walsh is using cardiac SPECT (single photon emission computed tomography) imaging to see where the blood goes. The researchers inject a radiotracer and image how much is taken up by different parts of the heart. If there is less tracer in some areas than others, it suggests that there might be heart disease.
The main benefit of her research is providing more information about an image to doctors so that they can identify or exclude the possibility of disease with more certainty.
But not all SPECT cameras work the same way. Cuddy-Walsh is looking at a new type of SPECT camera that has more detectors that will stay fixed compared with the conventional SPECT camera design that rotates its detectors around a patient. "Having more detectors and keeping them fixed in one position means that we can use less radiotracer and decrease the time a scan takes," says the PhD candidate. "This translates to a lower radiation dose to the patient and less chance of motion during the scan to produce higher quality images."
Cuddy-Walsh says that she's working on: "developing a formula that tells SPECT imaging technicians exactly how much radiotracer to give a patient for a SPECT study based on their weight. "If we use the same amount of radiotracer for all patients, images of large patients have worse image quality than small patients. My work has the potential to equalize the image quality for all patient sizes so that everyone is receiving the best level of care."
Cuddy-Walsh has received numerous awards for her work including the 2016 M. Hildred Blewett Fellowship grant administered by the American Physical Society.
"The Fellowship has been an incredible honour and has snowballed into further awards, including the QEII-Graduate Scholarship in Science and Technology (administered in parts by the Ontario Ministry of Training, Colleges and Universities and by the Ottawa Heart Institute Research Corporation) and the Kiwanis Club of Ottawa Medical Foundation & Dr. Kanta Scholarship in Medical Physics."
Cuddy-Walsh says that one of her favourite things about studying at Carleton is the vast diversity of topics studied in physics and regular opportunities for interaction physicists and engineers throughout Ottawa. Carleton's physics program is part of the Ottawa-Carleton Institute of Physics (OCIP) and the Ottawa Medical Physics Institute (OMPI) which offer many opportunities to network and learn about exciting new work. "I really enjoy gaining this perspective and seeing how the skills we learn in our program can be applied in so many different directions. The network of positions in hospitals, with the federal government, and on campus provides lots of options to incoming students."
While registered with Carleton's physics department, Cuddy-Walsh conducts her research at the University of Ottawa Heart Institute. "This is one of the reasons I chose to study in Ottawa, I truly get the best of both worlds in my education with CAMPEP accredited courses at Carleton and experience working in a clinical setting. It is nice to be doing work that you can see the impact for."
The PhD student was drawn to Carleton in 2012 for other reasons too, She found a good fit with her supervisor, preferred the outdoor-friendly lifestyle that Ottawa offers, and her partner was able transfer here with his work. She says that her supervisor Glenn Wells "is an excellent person to work with. He is very supportive and makes himself available to help me hurdle the occasional road block in my work. He gently pushes me to success."
As a result, she has been selected as a finalist for the Coralie Lalonde Innovation Award from the University of Ottawa Heart Institute twice and will be competing in the J. R. Cunningham Young Investigator Symposium at the Canadian Organization of Medical Physicists conference this July.
Cuddy-Walsh is also the mother to a "wild and happy two-year-old boy and a hyperactive hound."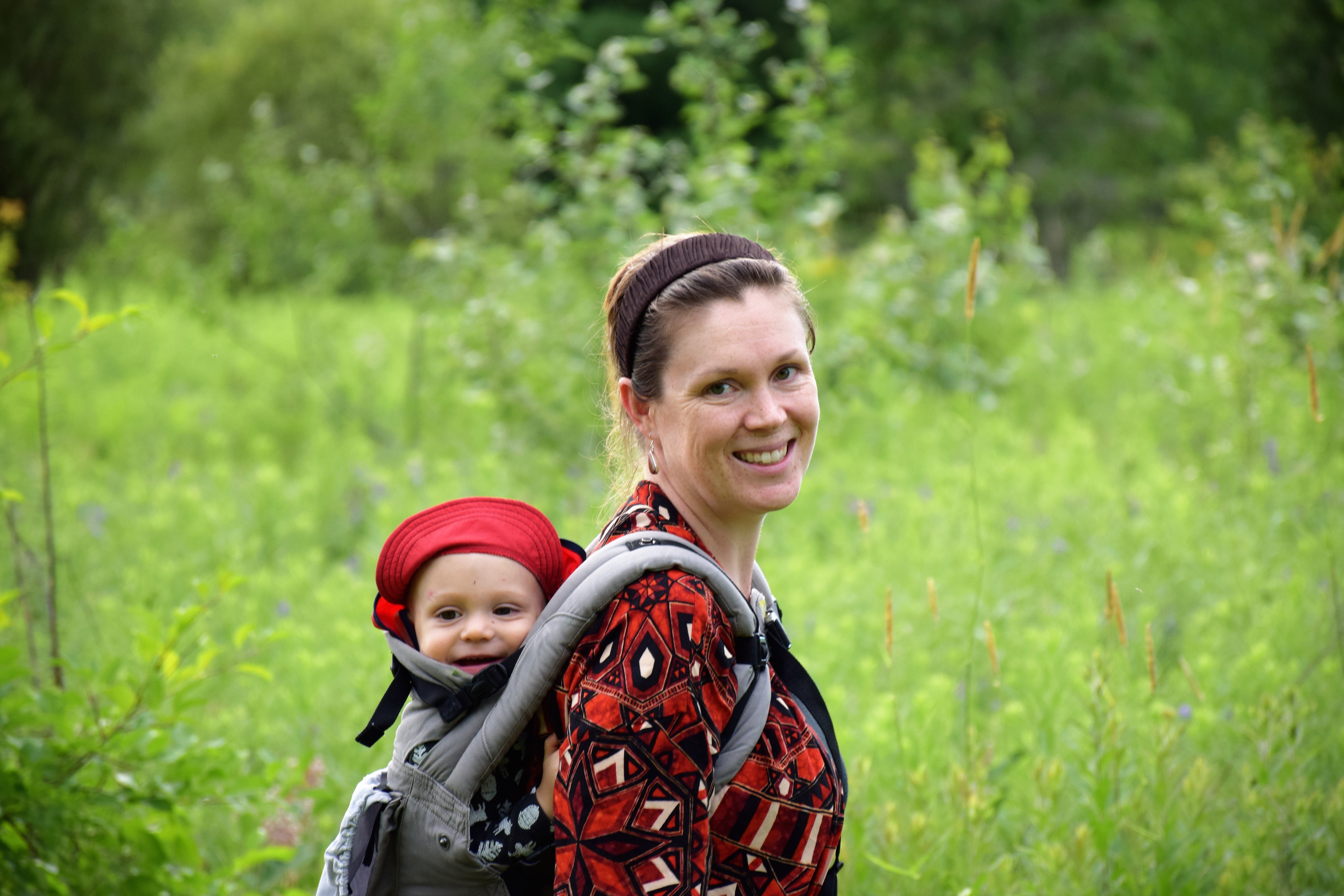 She says that "school-work-life balance is HARD but her very supportive husband has made it possible for her to continue her studies.
"Continues Cuddy-Walsh: "There isn't really much advice I can give. It's a struggle. You just do it. If I don't have a pressing deadline that I'm working late on, I try to ditch my electronics when I'm home. If anyone has any other advice for me on this topic, I'd love to hear it!"
Feel free to send Cuddy-Walsh a comment (see below).
For more information about a PhD in Medical Physics, go to this website.
Monday, October 30, 2017 in Awards, Grad Student Research, News
Share: Twitter, Facebook