–Written by Tyrone Burke
If reality TV has taught us anything, it's that putting a bunch of strangers in a room for an extended period of time is a sure fire recipe for drama.
Unfortunately, "strangers+room+time" is also the standard recipe for an office. Mix in a dash of cultural disconnect, and office politics can head south fast.
At Immigration Refugees and Citizenship Canada (IRCC), Vanessa Laporte works as a Conflict Resolution Advisor to resolve conflicts between staff both domestically and abroad, including IRCC employees at Canada's embassies and consulates, where local residents work under the supervision of Canada's diplomats to process visas and immigration applications.
"You can have those cultural differences in Paris and London, just like you would in New Delhi and Dakar," says Laporte, who completed Carleton University's Graduate Diploma in Conflict Resolution (GDCR) in 2014.
"A lot of people make the wrong assumption that more westernized countries don't experience those differences," shares Laporte. "They absolutely experience it as well."
Laporte credits her conflict resolution training with helping her strike the right balance in resolving these conflicts.
"It's a fine balance between doing your homework and having that curious aspect," she says, "instead of going in and assuming that you know what's going on and know their perspective. Of course, you're going to do your homework in terms of going into an embassy and understanding what's going on there — the cultural dynamics of the region are a given. Then, when you are meeting one-on-one, you're finding out what's going on for them from their perspective, and finding out if they are seeing any cultural differences that are being brought about within the consulate. You're finding out what their perspective is,,.what they think the other person's perspective is. You're getting to the interests of the individuals involved by essentially asking the parties what would you like the other person to know, and if they knew that, and you can have a conversation about that, how can things be different? How can things be improved?"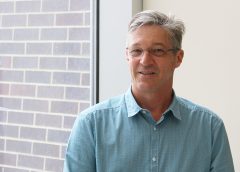 For Johannus Olsthoorn, Q.Med., the Graduate Diploma in Conflict Resolution built on the skills he developed in three decades of communications and citizen engagement at various federal government departments and agencies. He wanted to continue using his skills in retirement, and launched his own consultancy – Laudusk Conflict Management Services.
Offered through Carleton's Department of Law and Legal Studies, the 12-month program targets professional advancement, as well as those interested in applying conflict resolution in a personal or community context. It's approved by the Alternative Dispute Resolution Institute of Ontario (ADRIO) and L'Institut de médiation et d'arbitrage du Québec (IMAQ).
The training has been invaluable to Olsthoorn in offering a range of conflict resolution services, including mediation, workplace investigations, and conflict assessments where he acts as an independent  assessor interviewing staff to identify conflict and potential tools that could resolve it.
"In doing a workplace conflict assessment, I made use of the courses I took, particularly Larry Sherman's," he says, "the multi-party, multi-issue conflict course. It gave me a me a lot to draw from. I went back to my notes to prepare myself to do that work and I wouldn't have been able to do this work as well without having taken that course".
Faculty in the program are researchers and practitioners, and each course has an Independent Learning Initiative such as journaling, role-playing and self-insight activities. After coursework is completed, students undergo a skills assessment to help them gauge their level of competency.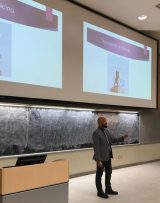 Alain Babineau found role playing particularly useful in turning theory into practice, and has since used his conflict resolution training to work on "developing communications techniques for the use of law enforcement personnel in Canada and abroad", something the former RCMP officer felt was lacking during his time as a law enforcement officer.
"It's important for law enforcement personnel to have conflict resolution skills," Babineau says. "Not every encounter by law enforcement officers needs to end in an "arrest able" scenario." You have to be able to listen to people, and to be able to communicate in a way that people will want to talk to you. Not just to give you information, but also feel free to explain to tell you their concerns. Poor communication skills can cause an incident to escalate into a situation where it didn't need to go."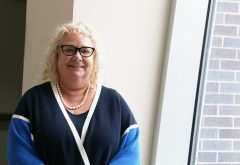 At Operation Come home, Elspeth McKay deals with young people on the other side of that equation. The Ottawa-based NGO is a community economic development hub for at-risk and homeless youth, and McKay is its executive director.
"Conflict obviously touches on a lot of the aspects of the type of clients that we work with at Operation Come Home," she says. "They're justice-involved. They've been victimized. In many circumstances, they've been abused."
As an executive, McKay doesn't work directly with clients; she mostly uses the training to manage relationships with stakeholders and staff: mediating conflicts, facilitating policy discussions and negotiating resolutions for resignations or terminations.
McKay graduated with her GDCR in 2000.
"I'm better able to facilitate and have better discussions with people because I have that type of training," McKay says.  "It's really valuable, and if I didn't have to work full-time, I'd have gone on to study more conflict resolution. I would recommend that everyone has the training. There are always times in your life where you can use the skills and the tools that we learned to resolve an issue, and let's face it — nine times out of 10 – the issue is miscommunication. It's the way that people are taking in information, and perhaps misunderstanding what was meant by it."
For more information about the Graduate Diploma in Conflict Resolution, please click here.