Several students presented their research at Life Sciences Day 3.0, which was recently held on campus.
Anna Koudrina, a PhD student in Chemistry, presented the research she is conducting under the guidance of Professor Maria DeRosa.
The research involves the use of DNA aptamers for stroke detection in MRI and CT scans. The incorporation of aptamers into the contrast media (or "dye") that is used for such scans may allow the dye to bind to sites of blood vessel rupture, thereby improving the accuracy and speed of stroke detection.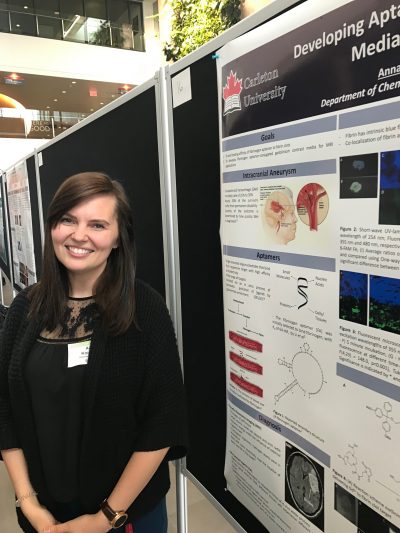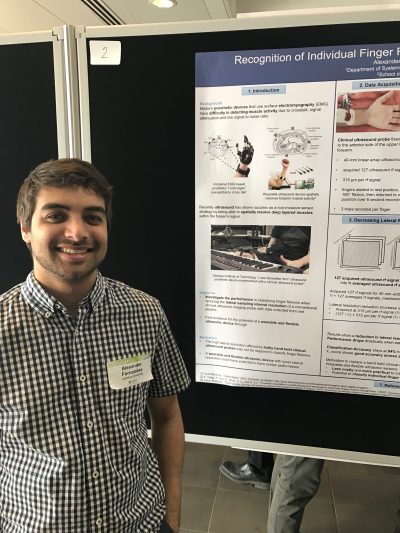 Alexander Fernandes, who is pursuing an MASc in Biomedical Engineering, spoke about his research on the "Recognition of Individual Finger Flexions toward Prosthesis Control using Ultrasound," conducted under Professors Yuu Ono and Eranga Ukwatta.
He is looking at the feasibility of using wearable and flexible ultrasound sensors with prosthetic devices in order to make them more responsive to the needs of users. In going beyond surface-level analysis of nerve and muscle movements, such sensors could provide a much richer amount of data for prosthetic devices.
Madison Ferguson, PhD student in Chemistry, talked about the research she is conducting under the supervision of Professor Maria C. DeRosa, which may benefit those living with diabetes.
Specifically, she is looking at a process for using aptamers to reduce the pancreatic overproduction of a peptide, Islet Amyloid Polypeptide (IAPP), which can lead to cell toxicity.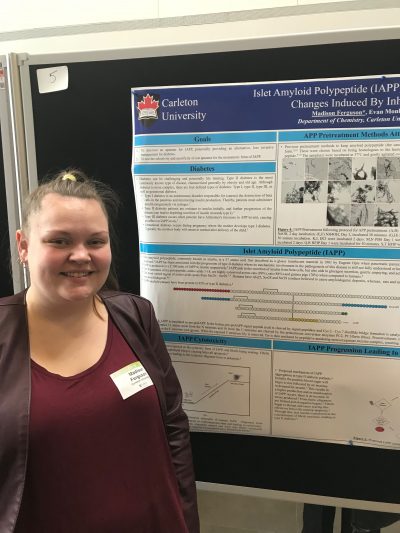 To learn more about Life Sciences Day 3.0, click here.