Facilities Management and Planning would like to advise the campus community that as of May 1, 2023, access to the academic quad will be reduced due to two projects.
Replacing the roofs of the Tory Building and the Azrieli Theatre and Pavilion begins the week of May 1 and continues until early July. To ensure the area is safe, the stairs between the Azrieli Theatre and Pavilion will be closed until the completion of the roof work.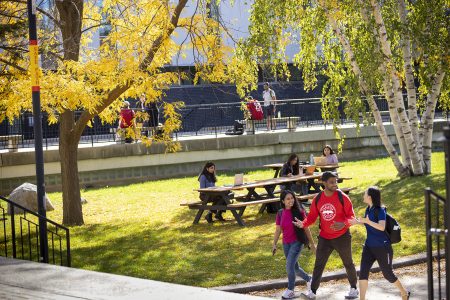 In addition, ongoing work between Paterson Hall and Southam Hall requires the pathway located at the quad that runs to Southam Hall to be closed from May 1 until mid-June. Access to Southam Hall, and the parking garage will not be impacted. Access to the quad during these projects will be available from the south-side stairs (beside Tory) and the stairs beside Dunton Tower, as well as through the tunnels.
Wednesday, April 26, 2023 in 360, News
Share: Twitter, Facebook