Carleton University's annual Sexual Assault Awareness Week runs Monday, Jan. 23 to Friday, Jan. 27, 2023. The Department of Equity and Inclusive Communities along with campus and community partners will be hosting a variety of events and workshops for you to attend in-person and virtually throughout the week!
Through these various events, we aim to engage and challenge the Carleton community to have conversations about sexual violence and its impact on campus while raising awareness about the realities of those who are disproportionality impacted.
Some things to look forward to are Plant Potting in Residence, DIY self-care kits, a self-compassion workshop for survivors, keynote speaker adrienne maree brown and a paint night that is hosted by the Graduate Students' Association.
The full schedule of events and details is on the Equity website.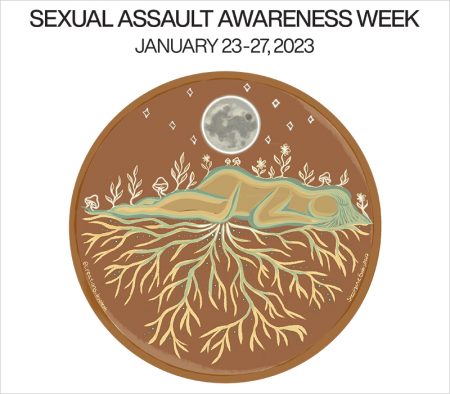 Friday, January 20, 2023 in 360, News
Share: Twitter, Facebook