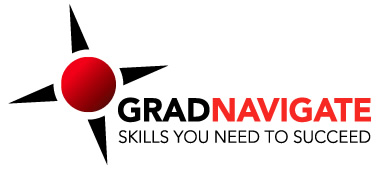 Welcome to Grad Navigate, a hub of graduate-specific workshops and services that will assist you in navigating through your grad school experience and beyond.
Grad Navigate workshops are offered by departments and services across campus. The list of workshops below contains only upcoming workshops. To see all workshops, past and upcoming, from the current or most recent term, please visit our categorized lists of workshops. The categories are Research and Writing, Professional Skills development, Career Planning, Teaching Skills, and Wellness.
All graduate students are welcome to attend Grad Navigate workshops. If you are a TA, these workshops count toward paid pedagogical training hours, provided that you are working as a TA in the term when the training takes place. TAs are also now required to complete Compliance Training sessions as employees of Carleton. Please visit our TA page for more in-depth information about TA training and the difference between pedagogical and compliance training. Please note that TA training hours are manually tracked and TAs should allow up to 2 weeks for training to appear on their training transcript.
Upcoming Workshops