By Ellen Tsaprailis
Photos by Lindsay Ralph
Carleton University PhD students Hannah Johnston (Information Technology) and Evan Wicklund (Sociology) are the recipients of a prestigious 2023 Vanier Canada Graduate Scholarship.
Valued at $50,000 per year for three years during a student's doctoral studies, the coveted Vanier scholarships are awarded to Canadian PhD students who conduct exceptional research.
"My sincere congratulations to the recipients of the Vanier Canada Graduate Scholarships across Canada, and especially, to our two Carleton students who are part of this select group," says Carleton Interim President and Vice-Chancellor Jerry Tomberlin. "Hannah Johnston and Evan Wicklund exemplify the quality of research being conducted at Carleton and we are proud of their success."
Named after Major-General Georges P. Vanier—the first francophone Governor General of Canada—the Vanier Canada Graduate Scholarship program helps Canadian institutions attract highly-qualified doctoral students.
"I am very pleased to see the Vanier program recognize the achievements of our outstanding students who are shaping our future," says Patrice Smith, dean of the Faculty of Graduate and Postdoctoral Affairs at Carleton.
Hannah Johnston
Hannah Johnston is a PhD student in Information Technology and is being supported through the Vanier Scholarship to research ways to support human creativity through the design of interfaces for Artificial Intelligence (AI) based image generation systems.
Having completed her bachelor's and master's degrees in Information Technology and Information Systems respectively at Carleton, Johnston moved to New York and spent nine years working at Google as a user experience designer before heading back to Ottawa. Upon returning, she taught courses at Carleton and Algonquin College and, in her spare time, she found a niche interest and decided to pursue a PhD.
"Mid-pandemic, I got really interested in text-to-image generation systems," says Johnston. "It is where you type in a prompt and it generates an image using artificial intelligence. The more I used it, I thought there is really something here. The tools at the time were not user-focused and easily accessible but sure enough, several companies have since emerged to bring this to the public and this area of research brought me to my PhD studies."
In this new, emerging area of AI-generated images, Johnston is most interested in figuring out how to support users interacting with this technology.
"What's motivating me is a desire to learn more," says Johnston. "One of my advisers, Prof. David Thue leads a research lab focused on AI. Much of my experience with these systems has been on the art and interaction side, so working with someone with technical expertise was really important to me to help bridge the gap."
Evan Wicklund
Evan Wicklund is a PhD student in Sociology who is being supported by the Vanier Scholarship to research the ethics of care in disabled bodies.
"My approach is to not think of ethics as something that is what we should be doing, but how we might be interacting with other people and other technologies and how disabled experiences give us so many opportunities to explore those interactions," says Wicklund.
"Instead of looking at a medical model, I want a complete understanding of how society understands disability. Disability encourages us to realize the affirmation of different experiences and how we have obligations to other people within our proximity."
Wicklund started his academic career by taking a disability and community support program at his local college in Winnipeg which trained him to work directly with people with primarily intellectual disabilities. His interest in the topic grew, leading him to complete an undergraduate honours degree from the University of Winnipeg in Disability Studies. Wicklund then went on to get an MA in Cultural Studies where he focused on theoretical approaches to understanding social issues.
In tandem, Wicklund began working at the Canadian Centre on Disability Studies (now operating as Eviance) where he still is today. It is a community-based research organization that focuses on education, community research and development.
Still interested in advancing his education, Wicklund chose Carleton's Sociology PhD program.
"I made the choice to come to Carleton because of faculty expertise," says Wicklund. "There is so much expertise around my personal interests and I have been encouraged to pursue those interests."
Under the supervision of Prof. Kelly Fritsch and Prof. Carlos Novas, Wicklund will explore the various ways that disability ethics manifest in contemporary societies.
"It is difficult for me to articulate how grateful I am to receive this Vanier Scholarship," says Wicklund. "This was a verification that I am doing something important. I am very lucky."
Canadian Government Investment
This year, the federal government awarded a total of $24.9 million in Vanier awards to support 166 recipients across Canada through the Natural Sciences and Engineering Research Council of Canada (Johnston), the Social Sciences and Humanities Research Council of Canada (Wicklund) and the Canadian Institutes of Health Research.
"Congratulations to these talented recipients from all across the country who are doing the groundbreaking work that will contribute not only to Canada's health and well-being but also to the world's. Through this funding, the Government of Canada is investing in the next generation of researchers and inspiring them to continue to think outside the box and tackle the challenges of today and tomorrow," said The Honourable François-Philippe Champagne, Minister of Innovation, Science and Industry in a press release on August 29, 2023.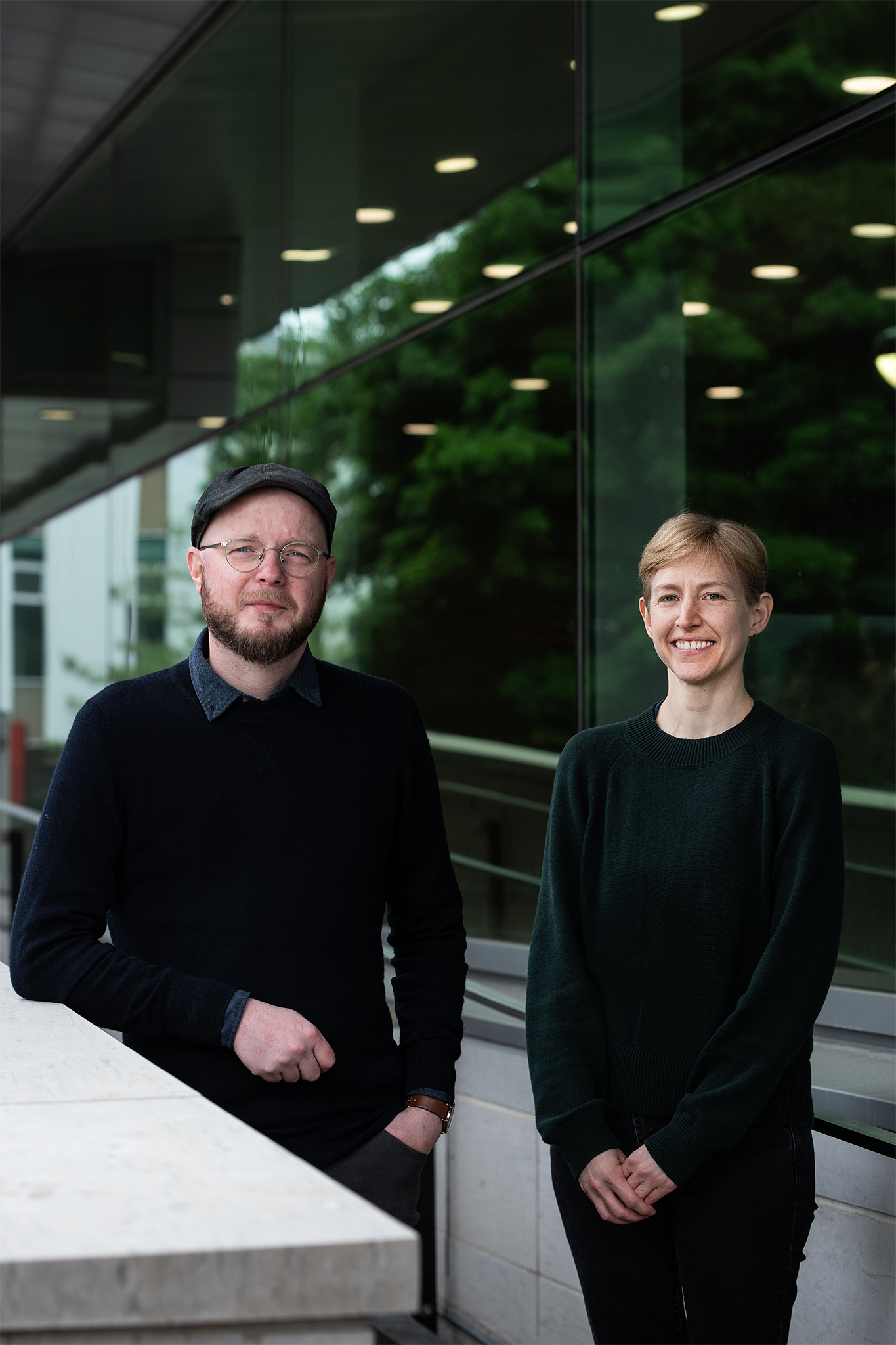 Wednesday, September 6, 2023 in 360, Awards of Distinction, News, Research
Share: Twitter, Facebook