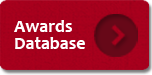 Internal awards are awards administered by Carleton. These awards have application requirements and deadlines that are set by Carleton, and may require you to apply or be nominated by your department.  If you are applying for one of these awards, you need to complete this application and then give it to the graduate administrator in your department. Please note that each department has its own deadlines.
Donor-Funded Awards
Update: Students and departments will be notified in mid-December of the status of their application for a donor funded award.
These awards are financial awards valued from several hundred dollars to a maximum of $20,000 and are provided by an individual or organization to Carleton. They are administered by Carleton and are awarded based on academic merit, financial need and/or specific research areas. Often, the academic unit you apply to will consider you for an internal award and nominate you to the Dean of the Faculty of Graduate and Postdoctoral Affairs and provide all supporting documentation. Normally, an application from you is not required. However, it is in your best interest to check if any of these awards pertain to you and bring your situation to the attention of your department/school/institute.
The selection methods within individual departments will vary. In some cases, departments post the list of all of the awards for which you may be eligible, and ask you to express your interest in being nominated. In other cases, the Department Chair or Director will seek nominations from faculty members who recommend students to a departmental selection committee. Or the Graduate Supervisor will make the nomination in consultation with a small committee. Names of recipients are given to the donor(s) of the award(s), the Dean of your Faculty and your department/school/institute.
Unless stated otherwise, you must be registered full-time in the term in which the award is to be held in order to be eligible.
Graduate Research and Innovative Thinking (GRIT) Awards
FGPA awards five Graduate Research and Innovative Thinking (GRIT) awards of up to $5,000 each to outstanding Carleton doctoral students at the ABD stage (all comprehensive exams have been completed and the dissertation proposal has been successfully defended). This award acknowledges and supports outstanding doctoral students conducting highly original and innovative research, with the expectation that they will make a significant impact in their respective field of study. The award provides funding to support excellence and involvement in academic research activities such as highly innovative on-location research collaboration with experts in the field, the development of cutting-edge methodologies, the implementation of groundbreaking results or to present scholarly research at a top national or international conference related to the student's area of study. ABD doctoral students from all faculties are eligible and encouraged to apply. Students are restricted to one application per award cycle. Please note that students are eligible to receive the award once; previous holders of the award may not apply again.
Deadline for 2016-17 Applications: August 26th 2016
Graduate Student Travel/Research Bursary
The Faculty of Graduate and Postdoctoral Affairs provides funds to students in financial need who require assistance to conduct or present their research. The fund may cover a portion of the cost related to field travel and supplies, long-distance telephone charges, questionnaire publication, translation, mailing, and the cost of copying journal articles. It may also cover costs related to attend a scholarly conference at which the graduate student is presenting a paper.
This fund is intended to cover modest costs where other sources of support are not available. Costs not covered under this bursary include: costs associated with interview subjects, honoraria, the cost of copying the graduate thesis, and attendance at scholarly conferences where no paper is being presented. The bursary account contains a limited amount of funds. Approval of each application is dependent on the availability of funds. It is not possible to fund all applications in any given term.
Applications are considered on a case-by-case and first-come-first served basis. Students are restricted to one application and one conference per academic year (September to August). However, if funds are available, a second application may be considered within the same academic year.
Deadline for Applications
Application forms must be submitted to your department at least one month in advance of the expected travel activity. Retroactive applications will not be approved.
Registration Requirement and Eligibility
Students requesting funds for either research or travel must be registered full-time in the term in which the bursary is approved (for research) and the travel occurs. Students conducting research will normally be registered in the thesis, research essay or major research project course.
Report Requirement
Students are required to submit a report after attending the conference or research, to include proof of attendance (e.g., boarding passes, registration fee receipt). Please submit these documents to your department. If the travel is not completed for any reason, the amount of the bursary must be reimbursed in full.
Application Requirements
The following constitutes a complete application:
General Checklist (see checklist below for public affairs);
Checklist for Faculty of Public Affairs;
Completed Graduate Student Travel / Research Bursary application form;
A complete budget and rationale for requiring the bursary;
A letter of support from the student's thesis supervisor; and
Official confirmation from the conference organizer that the student's paper has been accepted for presentation if the bursary is to assist with the costs associated with presenting a paper at an academic conference.
Application Forms
2016/2017 Richard J. Van Loon Scholarship
This scholarship will be given to an outstanding international student from an African country. The deadline to apply is November 15, 2016.  The application is available at: http://carleton.ca/awards/2016/van-loon/