New Graduate Student Orientation
Slides from Sept. 5 Orientation available here (PDF)
Video available on YouTube here
Tuesday, September 5, 2023
| | | |
| --- | --- | --- |
| 1:30 to 2:30 pm | Orientation for new graduate students in Faculty of Arts and Social Sciences, Faculty of Public Affairs, and Sprott School of Business | Kailash Mital Theatre, Southam Hall |
| 3:00 to 4:00 pm | Orientation for new graduate students in Faculty of Science and Faculty of Engineering and Design | Kailash Mital Theatre, Southam Hall |
The orientation session will provide you with important information about starting your graduate studies, and you will have the opportunity to hear from members of the Graduate Students' Association and campus service representatives.
This will be an in-person event. PLEASE REGISTER HERE.
If you have questions about Fall Orientation please contact David Lafferty at david.lafferty@carleton.ca
TA Orientations
TA Orientations will be offered online, as asynchronous videos. New TAs will receive an email in early September with the necessary links and information.
Graduate Students' Association Welcome Message
Please read this welcome message from your Graduate Students' Association! It contains lots of info about the activities and services facilitated by the GSA.
A note for new International students:
New international graduate students should also take part in one of the International Student Services Office's I-Start Orientations, which are available starting June 1. Please click here to find out more. The ISSO will be holding a series of events for International Welcome Week as well, which starts September 1. Both undergraduate and graduate students may attend.
Photography at orientation:
By entering the event premises, you consent to photography, audio recording, and video recording to be used for news, promotional purposes, advertising, inclusion on websites, social media, or any other purpose by the Faculty of Graduate and Postdoctoral Affairs (FGPA) at Carleton University.
Images, photos and/or videos may be used to promote similar FGPA events in the future. You release Carleton University, its officers and employees, and each and all persons involved from any liability connected with the taking, recording, digitizing, or publication and use of photographs, computer images, video and/or or sound recordings.
By entering the event premises, you waive all rights you may have to any claims for payment or royalties in connection with any use, of photography, audio/video recording, or any of these materials, regardless of the purpose or sponsoring of such use. You also waive any right to inspect or approve any photo, video, or audio recording taken by Carleton University at Fall Orientation 2023.
You have been fully informed of your consent, waiver of liability, and release before entering the event. If you DO NOT want your picture, video/audio recording being used, please immediately inform a staff member from FGPA.
The personal information identified is collected under the authority of the Carleton University Act, and is processed in accordance with Sections 38(2), 41(1) and 42(1) of the Freedom of Information and Protection of Privacy Act (FIPPA), R.S.O. 1990, c.F.31 as amended. The information provided will not be used for any purposes other than those stated upon this poster, unless you provide your consent. Should you have any questions concerning your personal information, please contact Pierce White-Joncas, Manager, Privacy & Access to Information by phone at 613-520-2600 ext. 2047. Carleton University is fully compliant with FIPPA and endeavors at all times to treat your personal information in accordance with this law.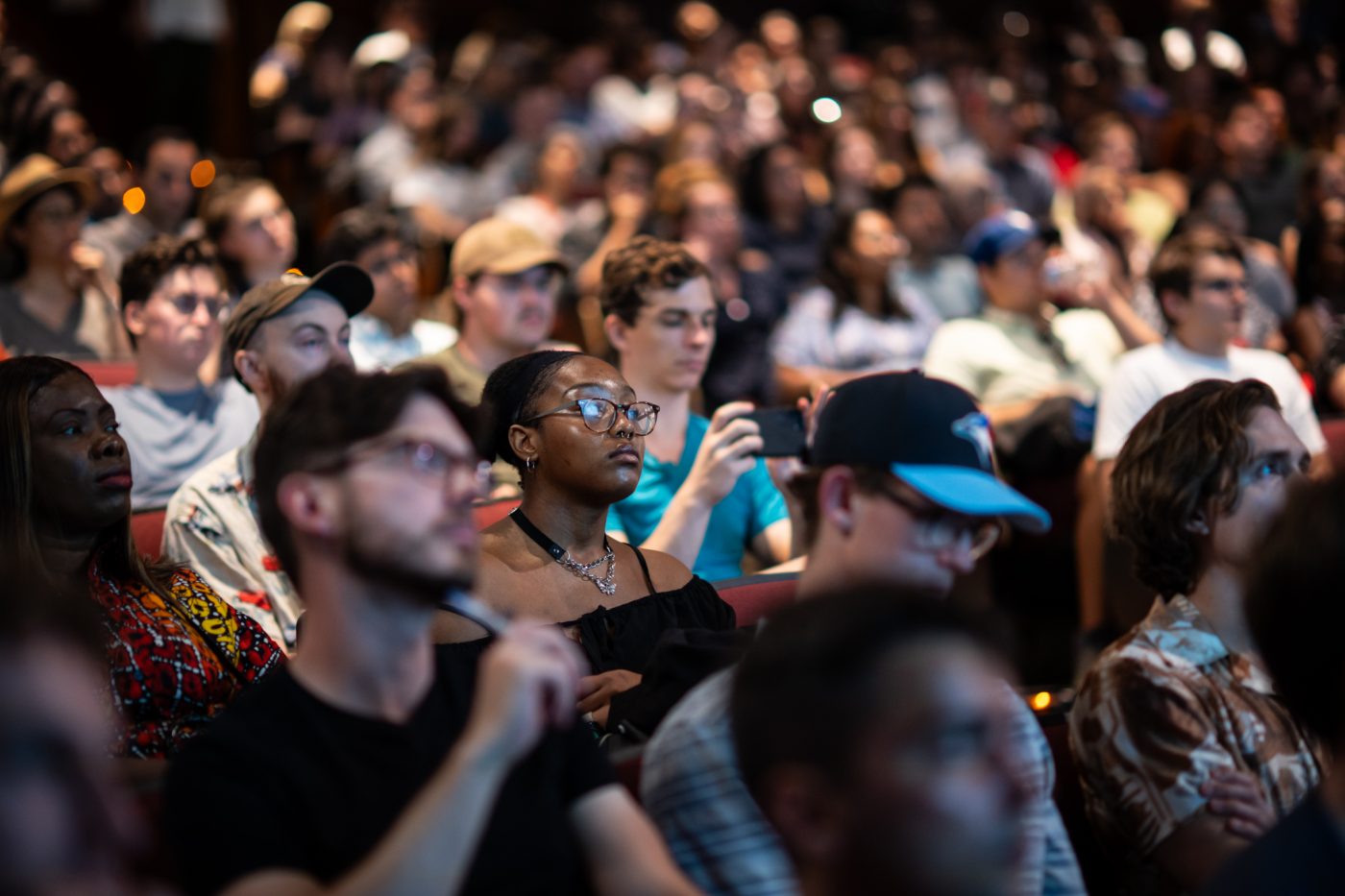 Student cards at orientation
Before arriving on September 5, 2023, it is highly recommended that you apply for your Carleton University Campus Card and Upass by the deadline of August 18, 2023. Applying is an easy process.
Apply for your card online.
Use a laptop or desktop to access this service for the best results.
Check out our photo requirements.
Use a JPG file type for best results
Sign in to the Web Card Centre with your MyCarletonOne credentials.
Select "My Photo" and "Submit Photo" from the top menu.
Select "Upload Photo" and choose a photo that meets the requirements (see step 3).
Crop your photo.
Read and agree to the terms and conditions, then Submit.
You will receive an email advising whether or not your photo has been approved.
To receive your Campus Card on September 5, please make sure to bring original government-issued photo ID to your orientation session. Should you experience any issues with the photo submission process, you can email your photo to campuscard@carleton.ca.
If you do not apply for your card by August 18, you will have to come to the Campus Card Office later to have your card printed.