The Co-op Awards are presented each year to recognize the outstanding achievements, contributions, and performance of our co-op students and their employers.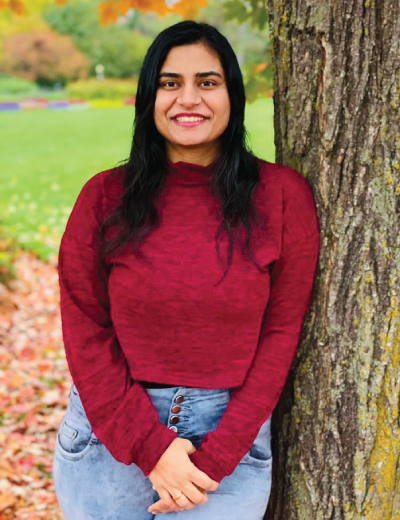 Ritika Bhatia, a Master of Computer Science student, was awarded the 2020 Graduate Co-op Student of the Year Award. Bhatia completed an eight-month work term as an Automation Scripting Developer at Ericsson.
Dimple Thomas, Engineering Manager, nominated Bhatia for her strong technical competence, learning mindset, dedication, and utmost professionalism and respect she demonstrated in the workplace.
Bhatia's top contributions throughout her work terms included using her strong machine learning background to teach 60+ senior engineers and members of Ericsson's leadership team about the latest techniques and promising research studies in this niche field, facilitating multiple brainstorming sessions with the global team to generate and drive implementation of high potential business ideas, and driving Ericsson's value proposition as a vendor of choice with their top-tier customers.
Thomas ended her letter of support by saying, "Her capabilities and approach to work helps her shine as an outstanding employee and one of the most all-rounded students I have had the opportunity to mentor. Within a month of working with Ritika, we knew that we absolutely needed her back in the company! And I'm happy to say that we are in the final stages of securing her full-time employment with Ericsson in 2021."
For more information about Co-op opportunities for graduate students at Carleton, click here.
To read about all of the 2020 Co-op award winners, click here.
Thursday, March 25, 2021 in Awards, Awards of Distinction, News
Share: Twitter, Facebook