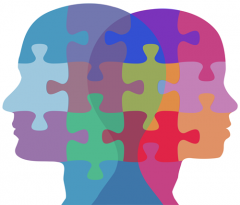 Newly available at Carleton in the fall of 2016, a dual-degree MA-MBA pathway will allow a student to obtain both an MA in Economics, with a concentration in Financial Economics, and an MBA, with a concentration in Finance and Economics, in just 20 months.
"Students in the MA-MBA pathway will graduate with two degrees in less time than it would take to pursue both degrees individually and save tuition while gaining valuable skills," explains Lorraine Dyke, associate dean, MBA programs.
Says Keir Armstrong, chair of the Department of Economics: "This dual degree combines the theoretical and quantitative orientation of the Economics MA program with the MBA's focus on managerial applications and management skills. This double skill set will give graduates an important advantage when they enter the work world."
Students have an opportunity to apply their academic skills to placements in the public service or private sector since they are required to complete a four-month internship in conjunction with the MBA Internship Program.
"This exciting new initiative is the first MBA+ degree at Carleton," says Dean Jerry Tomberlin. "The Sprott School of Business hopes to offer several other new pathways in the future that will allow our students to graduate with an MBA and another degree. As multiple skill sets are becoming almost a necessity in today's work world, this is an extremely desirable approach."
The MA-MBA is just one of several new initiatives being launched at Carleton by the Faculty of Graduate and Postdoctoral Affairs (FGPA).
"The new MA-MBA initiative will provide students with an interdisciplinary experience, which is a hallmark of graduate studies at Carleton," notes Matthias Neufang, dean of FGPA.
Students interested in the MA-MBA must meet the admission requirements for both degrees. For information on MBA admission requirements, see sprott.carleton.ca/mba/admissions. For information on the MA requirements, go to carleton.ca/economics.