PhD Student Sarah Thorne has always been interested in storytelling. And coming from a home with older siblings, there was always some kind of video game console in her house.
So when it came time to choose a research topic for her graduate studies, it made sense to put the two together and research in the area of "narrative and video games".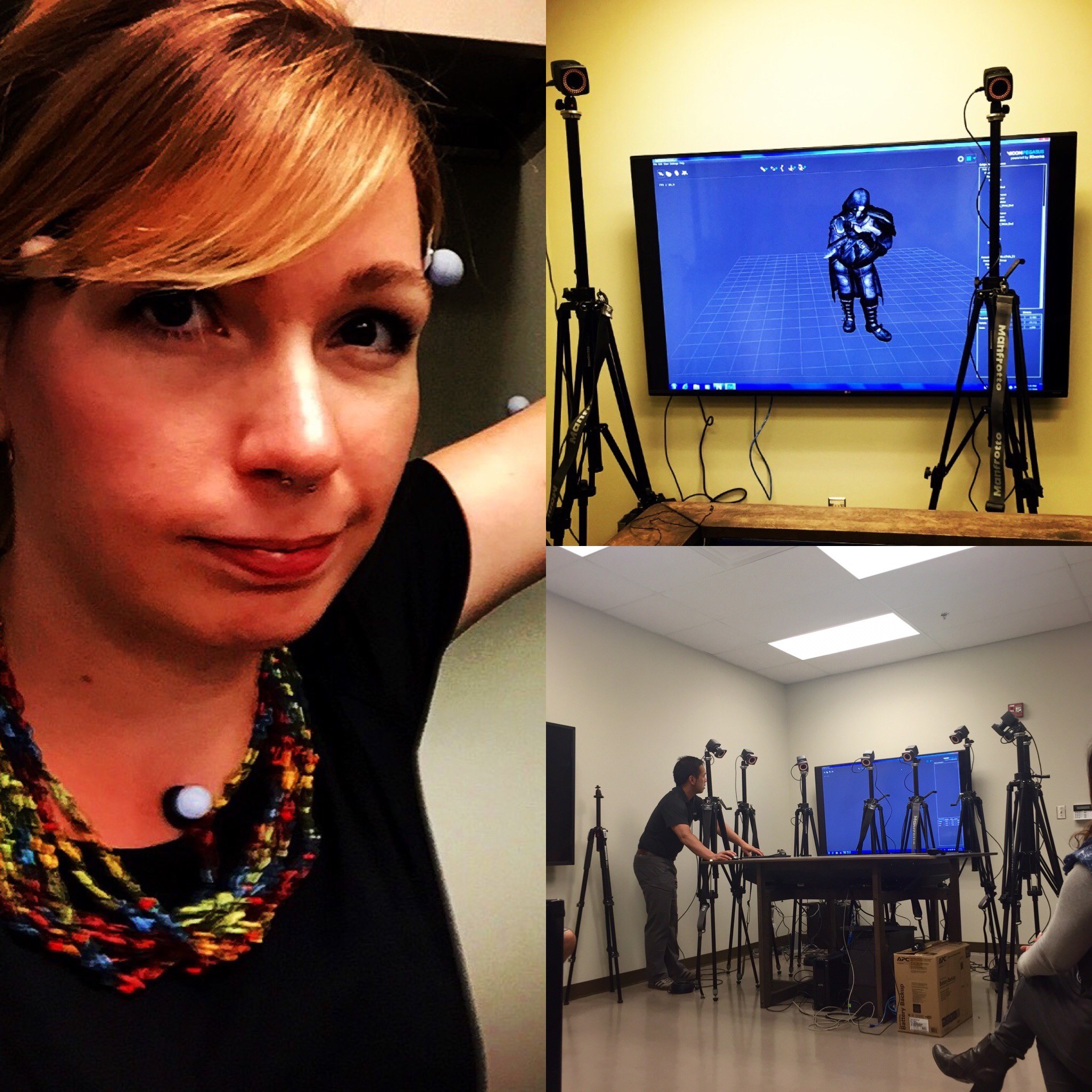 One of the first major academic research projects that Thorne pursued was the effect of transmediation — that is, moving a story from one medium to another — to think about how a person's  experience changes when a book becomes a film, or is turned into a digital text.
Her work on video games and storytelling followed naturally from this initial research.
Although Thorne points out that several well-known people such as film critic Roger Ebert or filmmaker Steven Spielberg have argued that "games are not the right medium to tell stories" (Souvik Mukherjee, 2015), her research makes the case for what video games can offer storytelling.
"Like books, film and television, games allow us to embody other ways of being in the world, but games are unique in that they allow us to make choices as their characters," explains Thorne.  "As a result, games can make players feel responsibility, pride and guilt for the actions that they take."
She explains that her research, which is funded by the Social Sciences and Humanities Research Council (SSHRC), looks at how some game developers are imagining new ways to create meaningful player experiences that go beyond traditional branching storylines.
"For instance, if players are able to shape the story of a game through their choices, what kinds of stories will players tell themselves, or, perhaps more importantly, will they avoid?" ponders Thorne.
Referring to stories like The Handmaid's Tale, she says that these stories are important because they force us to confront difficult issues. "But can stories still serve a similar function when the events are shaped by the player?"
Her dissertation examines a broad selection of games from AAA to independent titles, such as Davey Wreden's The Beginner's Guide, Telltale Games' The Walking Dead, and Irrational Games' BioShock series.
Thorne, who is a PhD candidate in the Cultural Mediations program in the Institute for Comparative Studies in Literature, Art and Culture, has been an active researcher in the Hyperlab, Carleton's first digital humanities research centre, which is run by her supervisor, Brian Greenspan.
"At the Hyperlab, we develop location-based games and stories using the lab's own StoryTrek authorware. Over the years, we've made playable stories set on campus and around the city."
Prof. Greenspan is also an Associate Professor in the Department of English and coordinator of the Collaborative MA Specialization in Digital Humanities and BA (minor) in Digital Humanities.
Thorne notes that working with Prof. Greenspan's StoryTrek authorware has been an excellent resource for thinking about the future of storytelling through augmented reality and GPS tracking technologies.
She says: "If Apple's recent keynote announcement of the iPhone 8 and iPhone X is an indicator of what is to come, augmented reality is going to become an increasingly popular way to interact with the world through our mobile devices."
Thorne currently teaches Game Studies in the Communication and Media Studies program and has also taught a class on Digital Lives in Women's and Gender Studies. She has an MA in English from Carleton University and a Master's degree in Theory and Criticism from Western University.
Wednesday, October 11, 2017 in Grad Student Research, News
Share: Twitter, Facebook