Campus Safety Services offers a safe walk program that is available to anyone working or living on campus at any time. This service is available 24/7, 365 days of the year to make sure you feel safe travelling on campus. This program is available to all graduate and undergraduate students, in addition to other members of the Carleton community.
A Campus Safety Officer (CSO) or Student Safety Patroller (SSP) will be dispatched to your location to meet you. You will be asked to provide a piece of identification that has your name and Carleton University Identification on it. This is for their records only and will be kept confidential. The CSO or SSP will then walk with you to your destination on campus.
If you wish to use this service to enhance your personal safety, please contact University Safety at 613-520-3612.
Foot Patrol
The Carleton University Students' Association also offers Foot Patrol, a student-operated, student-run, and volunteer- based service centre that offers Safe Walks, the Walk and Talk service, the Borrow a First Aid Kit service, and event safety support through their Foot Patrol event teams and their Guardian Program to the Carleton community.
Foot Patrol operates seven days a week from 6:00 PM to 2:00 AM, including holidays.
Foot Patrollers operate in pairs, and all volunteers are required to obtain a police record check in the vulnerable sector and complete a Foot Patrol training session prior to joining. Foot Patrol also patrols Carleton, promotes safety awareness, and conducts bi-annual safety audits of campus. All their services are free.
Safe Walk
Foot Patrol offers a safe-walk program, where two volunteers will walk you anywhere on campus, and up to an hour off campus (including public transit). This service is confidential (Foot Patrol does not ask for or record any identifying information), and Foot Patrol offers a plainclothes safe walk upon request.
To request a safe walk from Foot Patrol, please call their office at 613-520-4066 to request a team to meet you, drop by their office (426 H University Centre), or stop a team while on patrol. You can also book a recurring safe-walk by phoning their office or emailing footpatrol@cusaonline.ca.
Walk and Talk
Additionally, Foot Patrol offers the Walk and Talk service, where a volunteer will remain on the phone with you until you reach your destination. Please call (613) 520-4449 during their operational hours (6:00 PM-2:00 AM, seven days a week) to use this service.
Borrow a First Aid Kit
Foot Patrol also offers first aid kits to any Carleton University student or group seeking to borrow one for the duration of their event, activity, or outing. Please email footpatrol@cusaonline.ca for more details, or drop by their office during their operational hours to borrow a kit.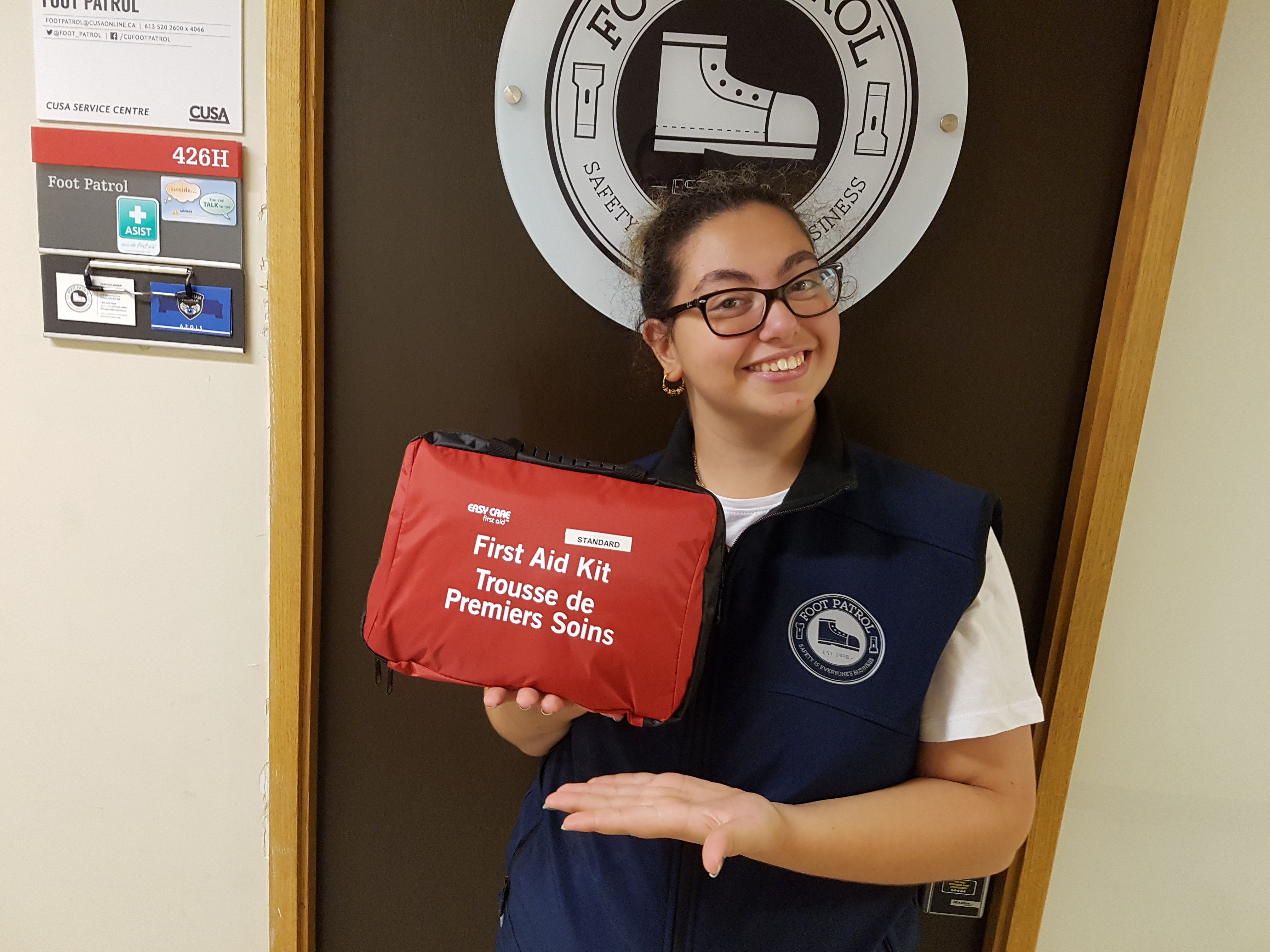 Foot Patrol Event Team
Foot Patrol is also available to assist event organizers for both on campus and off campus events. For small (usually on campus) events, a Foot Patrol team can attend or drop by at specific intervals during an event's duration to offer safe walks, as requested by event organizers.
Foot Patrol Guardian Program
For larger, usually off-campus events, Foot Patrol uses their Guardian Program (which type of team attends is discussed with the event organizers beforehand, and Foot Patrol works to accommodate their needs as much as possible). Guardian teams provide planning and organizational advice to event organizers (they have plenty of experience attending events; they can provide insight as to what works/doesn't), support and direction to attendees, and help ensure all individuals return home safely. Guardian teams possess a professional dress code, and are selected from Foot Patrol volunteers who have shown the greatest degree of commitment and responsibility.
A Foot Patrol or Guardian event team can be booked for free by organizers of any event involving Carleton students. The event does not need to occur within Foot Patrol's operational hours. Foot Patrol requests that organizers contact them a week in advance if they wish to book an event team (they will do their best to accommodate requests on shorter notice, but cannot make any guarantees).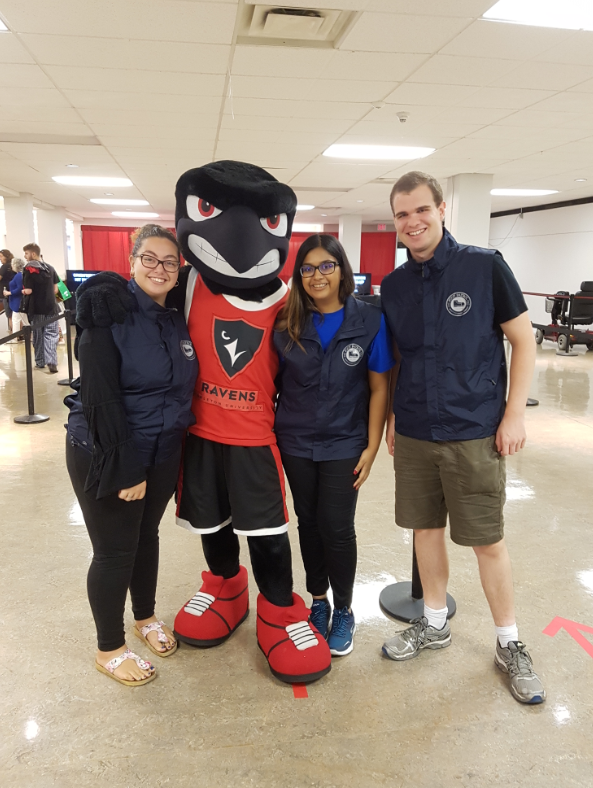 Safety Tips
University Safety offers the following tips to people working late on campus:
If you see someone acting suspiciously, call campus security directly at 613-520-4444 or use one of the yellow assistance phones located across campus.
Try to work with another person if you're planning to stay past regular hours.
When working alone in an office, lock your door.
Report all broken locks, windows, lights and doors to the Maintenance Control Centre at 520-3668.
If you're travelling after 9 p.m. on OC Transpo, your driver can drop you off at a spot closer to your destination along the bus route. For more information, please read OC Transpo's Transecure page.
Avoid walking in isolated areas at night. There are designated safe pathways throughout the campus that are well-lit for your safety.
To read about other services for grad students offered by University Safety, please go to this website:  http://carleton.ca/safety/
Tuesday, October 2, 2018 in Grad Student Services, News
Share: Twitter, Facebook