–The following story was written by Taia Goguen-Garner.
If we only knew a way to have the utmost satisfaction within our neighbourhoods!  A Carleton graduate student Lauren Hepburn may have found the answers.
Lauren Hepburn did her undergraduate degree at the University of Toronto, specializing in Ecology and Evolutionary Biology and minoring in Sociology. Hepburn is currently a Master of Science student in Biology here at Carleton. She will be graduating this fall.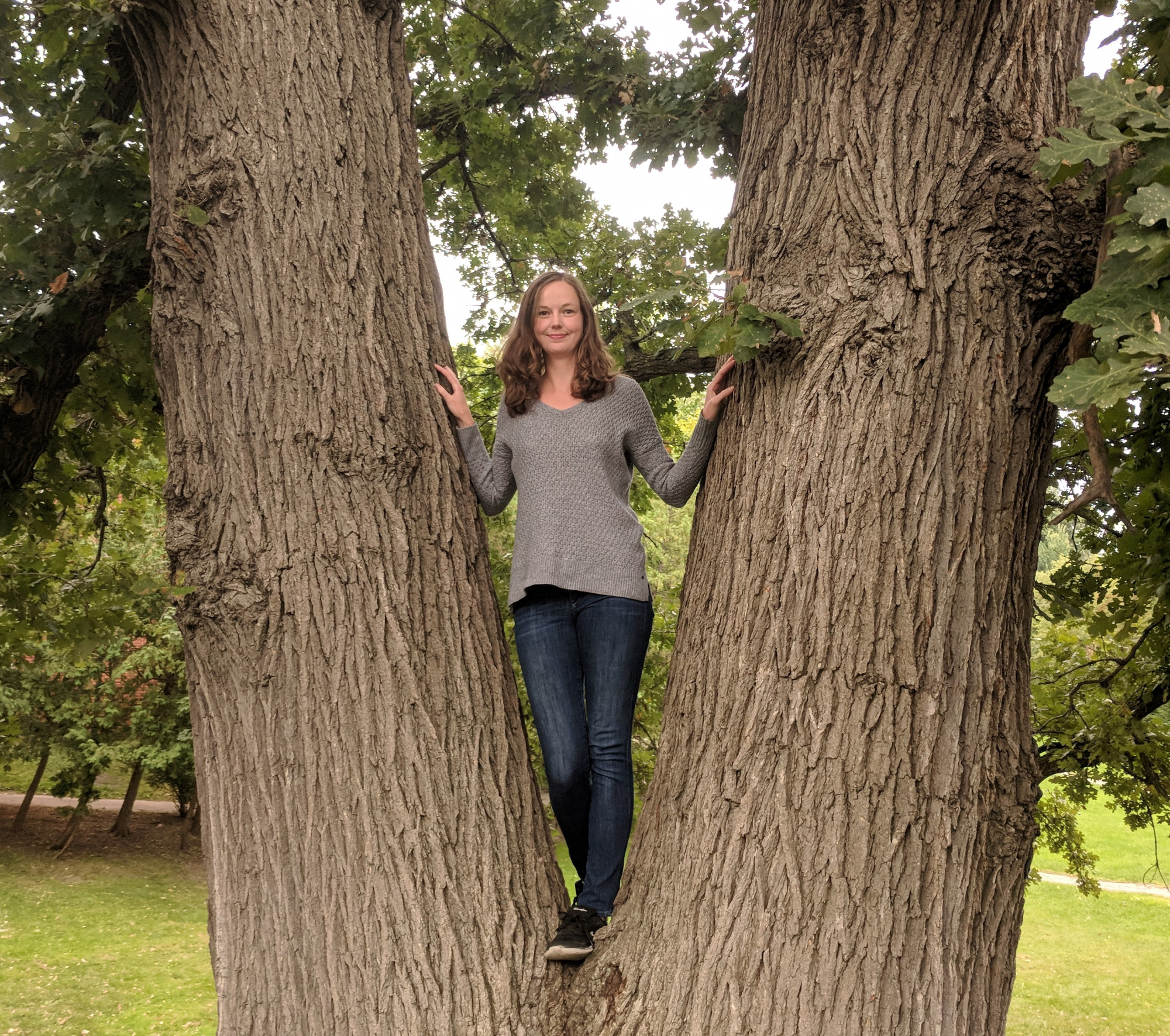 To conduct her study, Hepburn went door-to-door with a survey asking people about their local environment and life satisfaction.
"The furthest west I went was the Nepean sailing club, the furthest east was near Blair station, and the furthest south was near the airport," shared Hepburn.
She surveyed a total of 1,035 people. Although the ultimate goal of her research was focusing on the question whether people who live near nature are more satisfied with their lives, at the time of the survey, participants didn't know that her study was about nature.
She then compared the survey answers to measures of nature near their homes. This included bird abundance, bird species richness, amount of tree cover and distance to water.
Through this comparison, Hepburn found that bird species richness was the significant predictor. "This indicates that as local bird species richness increases, the probability that a person would answer that they were extremely satisfied with their neighbourhood also increased," she said.
Hepburn was able to conclude that bird richness within a neighborhood is positively correlated to neighborhood satisfaction. She notes that: "There has been other research showing that hearing bird song can improve mood and that bird song is identified by people as aiding in stress reduction and restoring attention. Investigating this relationship further is another research goal of mine"
Hepburn is currently working as a research assistant under three co-supervisors. Dr. Lenore Fahrig is a landscape ecologist who is also a Professor of Biology and co-director of the Geomatics and Landscape Ecology Research Laboratory (GLEL) at Carleton University. Dr. Adam Smith works at Environment and Climate Change Canada and is also the director of The Ottawa Bird Count (www.ottawabirds.ca). Dr. John Zelenski is a professor in the psychology department and runs the Carleton University Happiness Laboratory, which in part, studies the relationship between nature and happiness.
Hepburn says: "working with my supervisors has been a great experience, with all of them taking the time to answer questions and give me advice. As they all have different areas of expertise, I relied on all of their feedback to shape the project".
Dr. Fahrig was just awarded the 2018 Miroslaw Romanowski Medal from the Royal Society of Canada (RSC). This award recognizes contributions to the resolution of scientific aspects of environmental problems or important improvements to the quality of an ecosystem in all aspects — terrestrial, atmospheric and aqueous — brought about by scientific means.
Hepburn concludes: "I think that people would be interested to know that being near nature has a positive effect on people. This could encourage them to go outside and spend more time enjoying nature. As well, my findings suggest that protecting bird populations in the city could be an important priority as they have a positive relationship on neighbourhood satisfaction."
Read a story about Lauren Hepburn in the Oct. 22nd Ottawa Citizen by clicking here.
Thursday, September 27, 2018 in Convocation, Grad Student Research, News
Share: Twitter, Facebook